Company Registration No. : 440301105225305;
Taxpayer's Identification No. : 440300570026755;
CE Certificate No: ATE20112177.
Mountiger Electronic Technology Co., Ltd. was established by engineers who have rich experiences
in design, production and inspection, and provides customers high quality automation products, such as
proximity sensors and connectors.
Mountiger develops and produces thousands of specifications of industrial sensors including inductive
sensors, capacitive sensors, photoelectric sensors, hall switches, magnetic switches, temperature sensor,
connectors and so on. Our product are widely used in industrial equipments and automated production lines
for industries such as metallurgy, steel, petroleum, chemistry, textile, tobacco, food, printing, mine, automobile
and so on.
All products of Mountiger meet EN standards, directors of CE, and have strictly passed through
the testing of performance, quality, reliability and manufacturing possibilities at the design stage. We further
strengthen the implementation of statistical quality control in our production process, so as to ensure top
quality for the finished products.
As an advanced manufacturer of automatic products, we focus on excellent quality, reasonable price,
delivery in time and service satisfied.
The company philosophy is innovation, cooperation and win-win.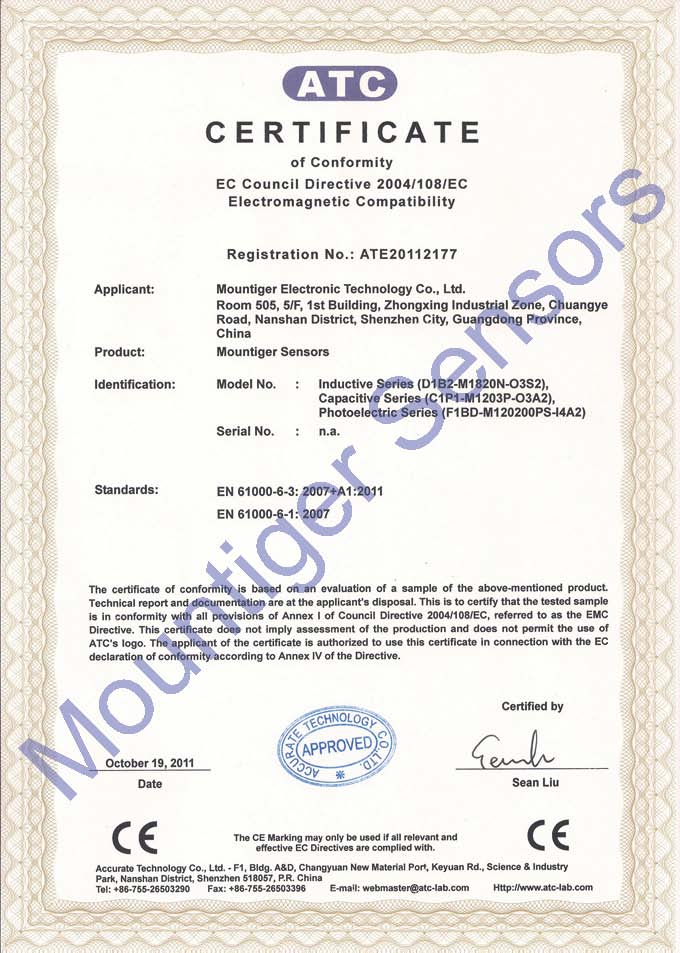 Agent Wanted
1. Exclusive Agency; or
2. Sales Agency.
E-mail: sales@mountiger.com
Marketing Manager: Ms. Faye Yuan